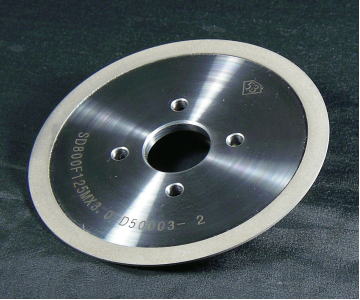 Even though resin bond and metal bond have been used mainly for diamond wheels, vitrified bond has not been produced generally.
As our customers are diamond stylus makers and the watch and jewelry industry, we have met the demand in this field. So we have mass-produced vitrified diamond wheels as the only domestic manufacture for more than 50 years.
These days, compact tools -PCD and PCBN compact tools - come to be used rapidly, but the problem is that resin bond wheels or metal bond wheels can't re-polish them efficiently. With our technology accumulated over many years we have further developed vitrified diamond wheels and successfully produced non porous vitrified wheel which can efficiently grind difficult to work materials such as compact tools, ceramic, cermet, and even ultra-hard tools with excellent grinding ratio. We accept its production by your order, and feel free to contact us.
●GRINDING RATIO
| | |
| --- | --- |
| VITRIFIED BOND WHEEL (NON PORES) | 0.06〜0.07 |
| ORDINARY RESIN BOND WHEEL | 0.01 and under |
RETURN TO PRODUCTS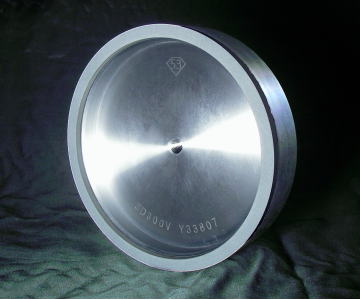 Based on the technology of vitrified bond wheels that has been accumulated for many years, we developed the vitrified bond wheel with pores which has many pores inside its abrasive layer. The character of this wheel is that, due to the existence of pores inside the layer, truing and dressing are made easier, and grinding efficiency becomes better than conventional vitrified bond wheels, while performance of cooling and chips discharge are improved. it is also effective in cutting difficult-to-work materials such as PCD, PCBN and ceramic, in particular.
RETURN TO PRODUCTS